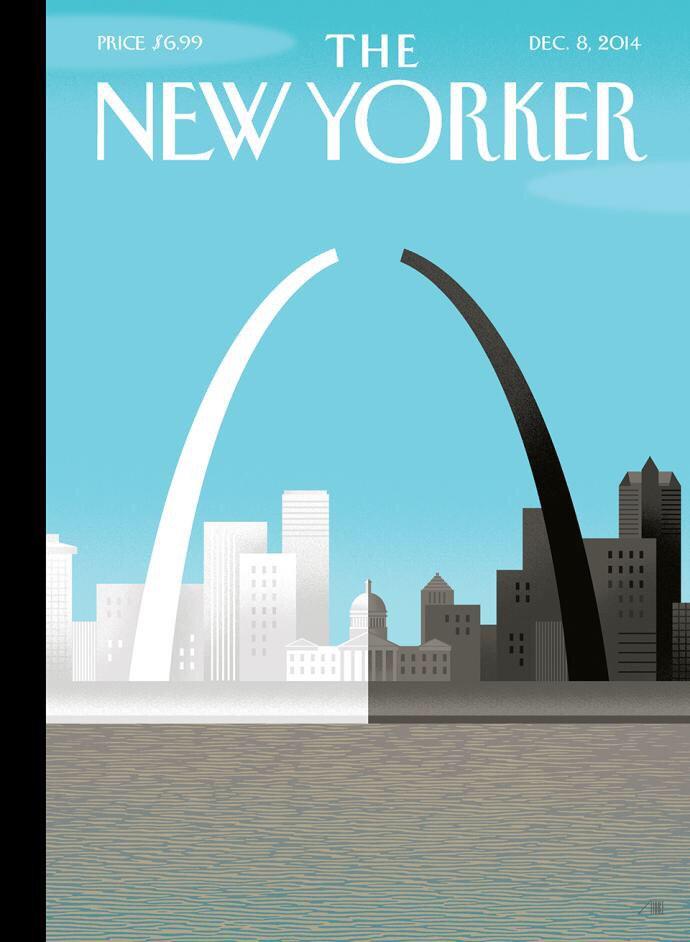 I think this
Washington Post
article about Bob Staake's latest New Yorker cover is a fascinating look into possible solutions to a creative brief can be very similar.
This quote particularly caught my eye:
"Editorial cartoonists very often come up with the same idea independently. When five or more cartoonists come up with the same idea on the same day, we call it a Yahtzee."
It is an interesting thought. It is hard or impossible to come up with something totally original. Should you toss out an idea because it is such an obvious, powerful solution?
It also goes on to show a couple political pieces that parody a famous Norman Rockwell painting of a man getting tattoo. Plus there could be entire art books devoted to American Gothic parody media.
What do you think?
http://www.washingtonpost.com/blogs/erik-wemple/wp/2014/11/26/st-louis-cartoonist-says-his-divided-arch-cartoon-about-ferguson-was-very-obvious-almost-too-easy/